Phone:
Email:
Degrees and Certifications:
*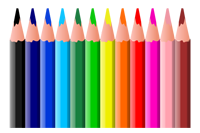 Meet Mrs. Arico!
Hello, and welcome to my page!
I am very excited to be teaching 2nd Grade here at
Springfield. I am an alumna of Jackson Memorial High School, Ocean County College, the University of North Carolina at Charlotte and Georgian Court University. I graduated from UNCC with a BA in Psychology and then attended the Masters of Education program at Georgian Court where I earned my certifications in Elementary Education, Special Education, and a specialization in Middle School Science.
This is my first year as a part of the Springfield family, and my also my first as a 2nd Grade teacher! I have taught Science at Pennsauken Middle School, Lawrence Township Middle School and Northern Burlington Middle School. Most recently I taught 3rd and 5th Grades at Chesterfield Elementary. I learned that I absolutely love working with elementary school aged students! This journey has led me to Springfield, where I am blessed to be working with our amazing 2nd graders and the fantastic team of educators and staff!
Outside of school, I am a busy lady! I enjoy spending time with: my husband; my two daughters (ages 9 and 5); our 2 guinea pigs; family and friends. We like to play board games, watch and play sports (especially soccer), going to the beach and boardwalk, listening to music, going on rides, watching movies, making crafts, swimming, riding bikes, and just getting outside in general.
Please know that I take the success of your child in my classroom very personally! Each and every child is an integral part of our classroom and community and I value their perspective and input as well as yours. My personal philosophy is that the education and development of a child is the product of a collaborative team including the teacher, school and home of a child. I welcome your thoughts and questions and look forward to working together with you this year to witness the growth and success your child will achieve.